With GPS, BeiDou,GLONASS and Galileo satellites,it's faster and more accurate than ever.You will never get lost on earth.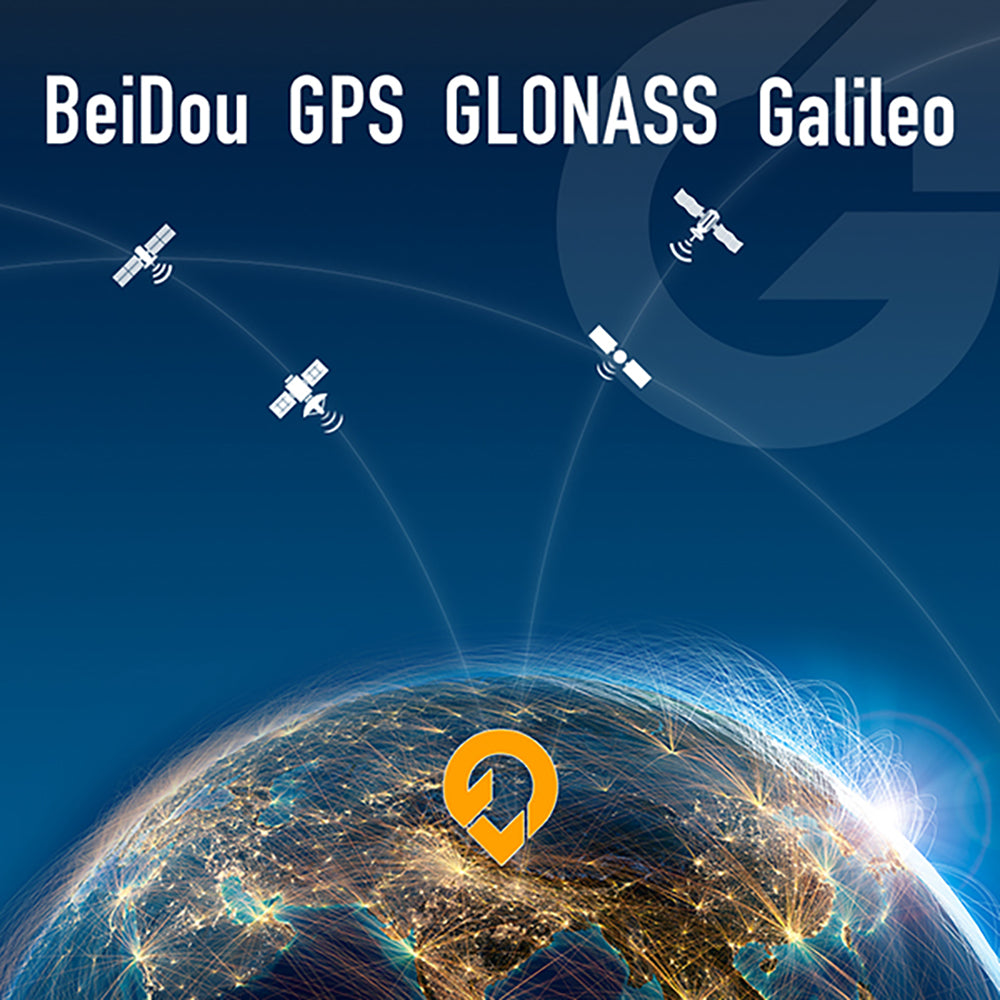 Built-in Barometer
With a built-in barometer, you'll know how high you've ridden on the longest climbs or on your way through the city.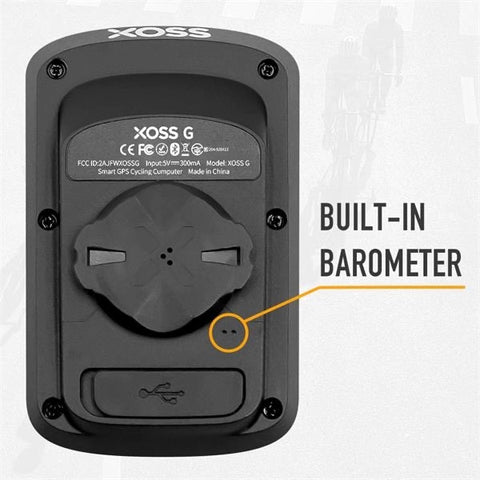 Easy Installation
Packaged with a standard mount, it's easy to install on your bike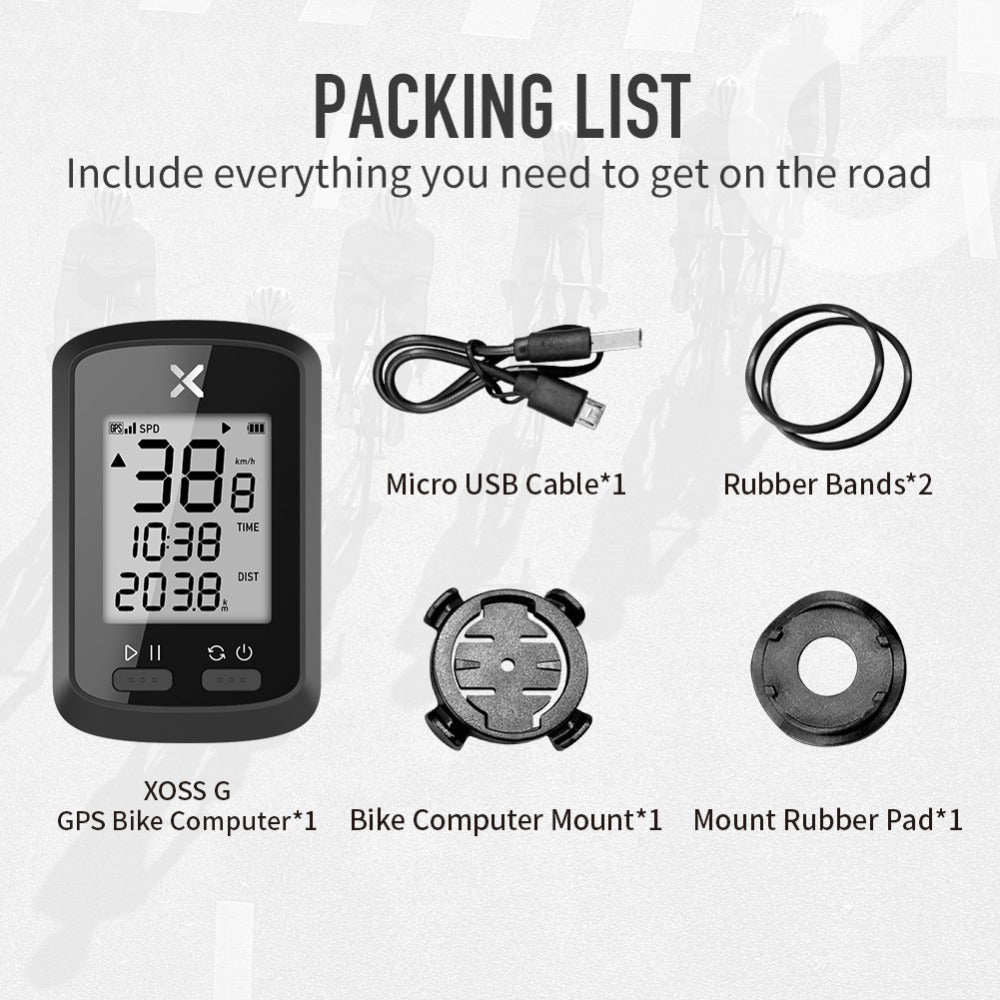 Lightweight and Aerodynamic
Only 101 grams.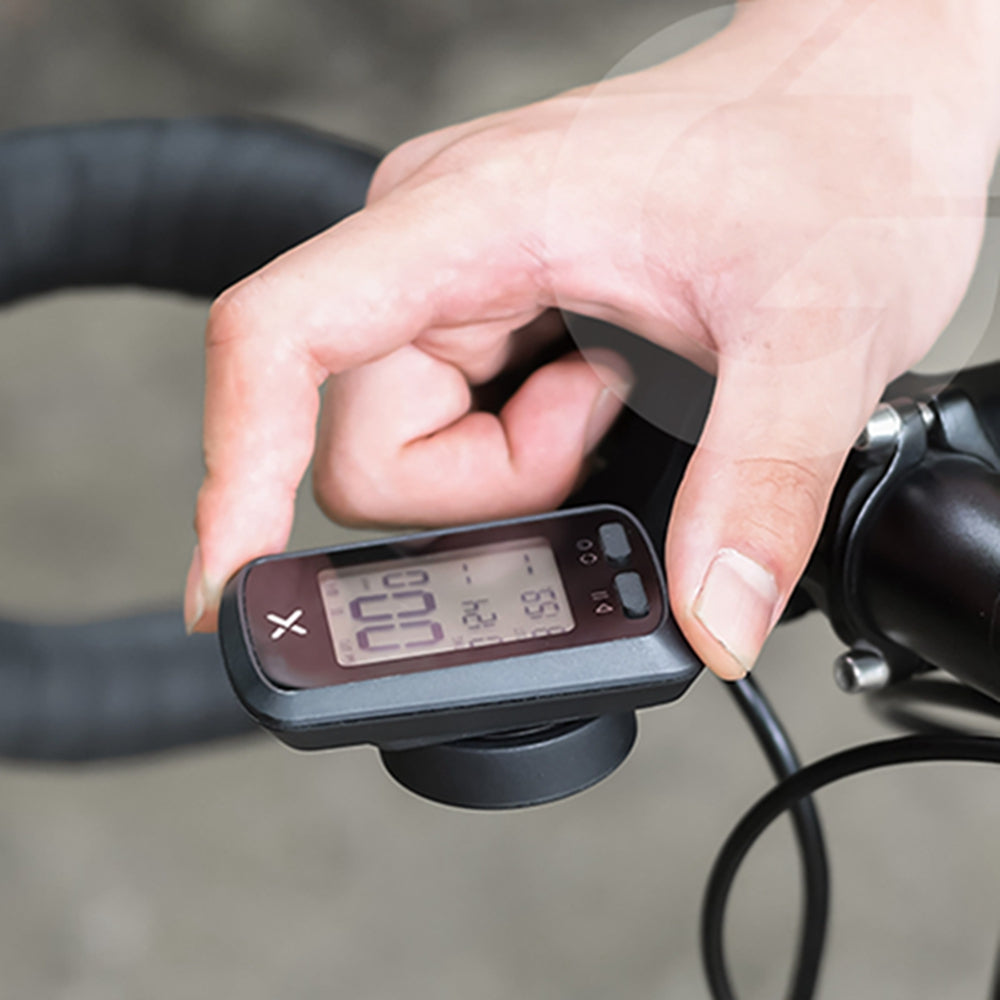 Automatic Backlight
The backlight automatically turn on at night according to the time zone.You can shut this function down in XOSS app.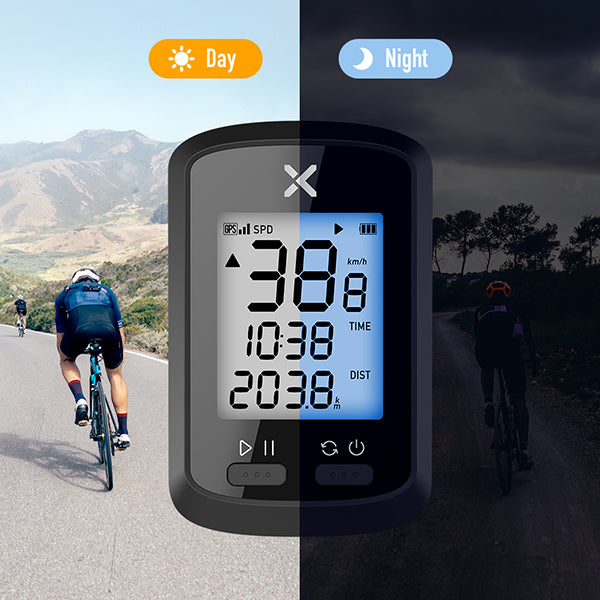 IPX7 Waterproof
IPX7 waterproof. It can be used on Rainy days when the USB plug is on, please dry immediately after use.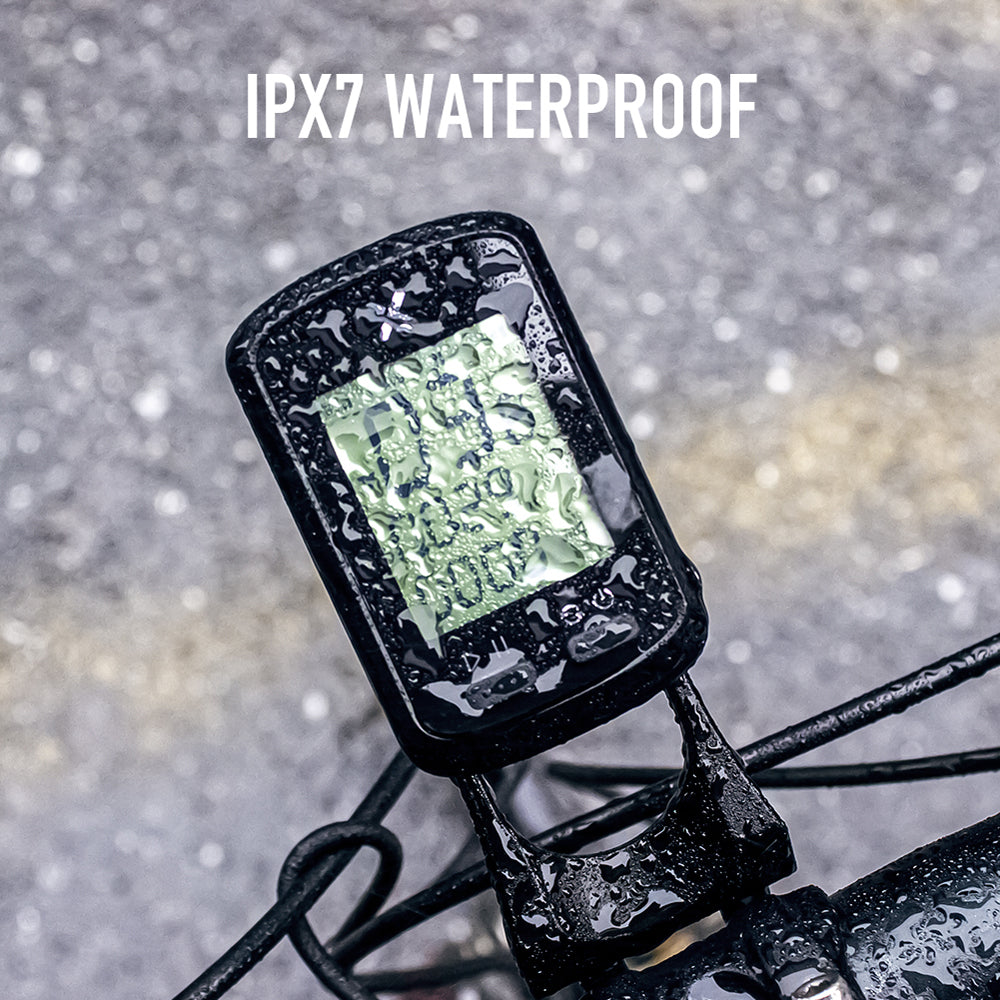 Long Battery Life
Rechargeable lithium Battery. A single charge lasts up to 25 days on the basis of 1 hr continous operation per day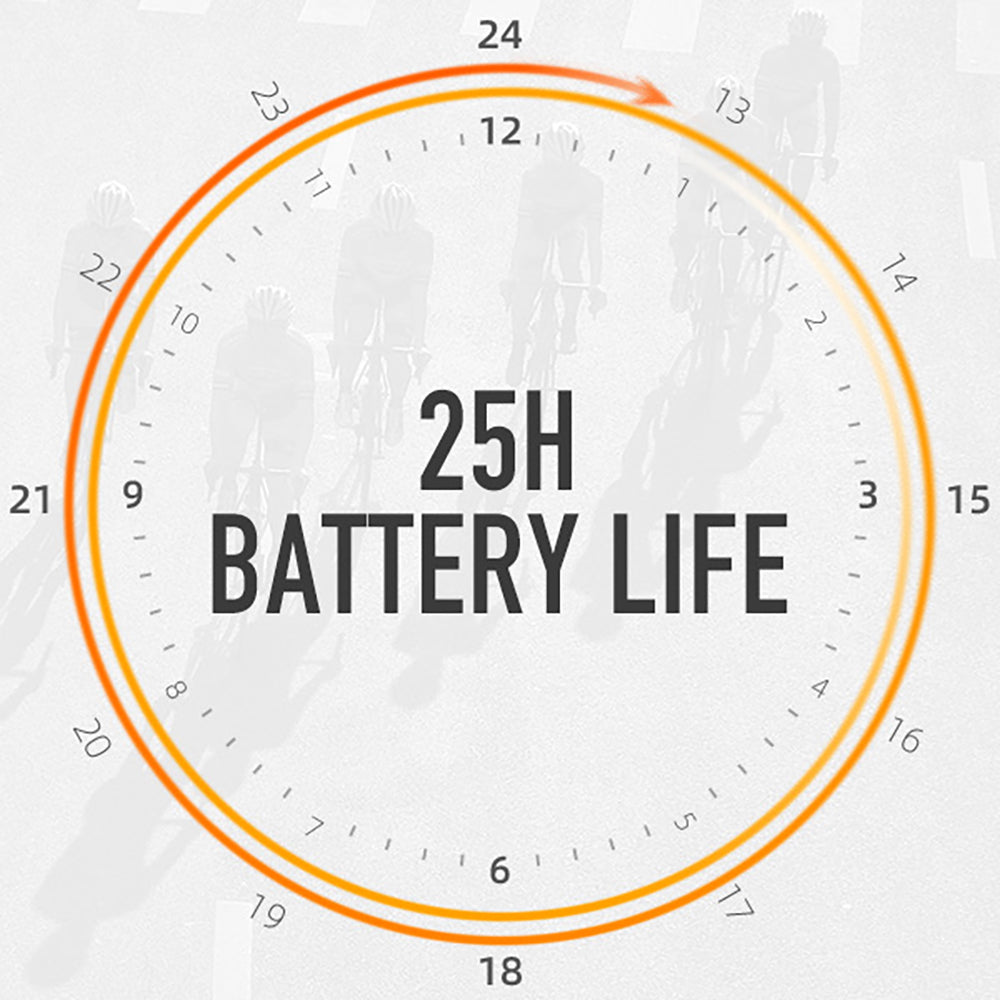 Ride Like a PRO
It shows all the datas you need for cycling, helps you being the PRO.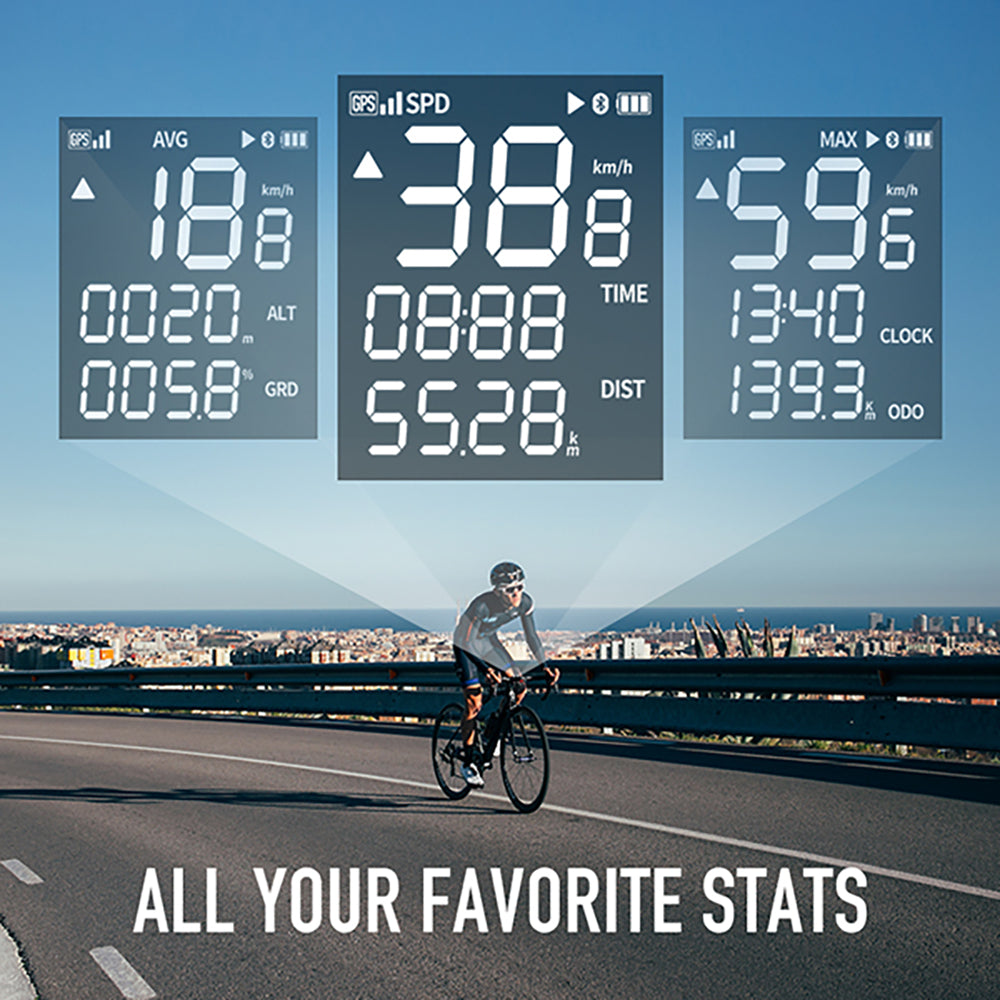 XOSS App Support
Download XOSS App in iPhone App Store or Google Store.Paired with your smartphone,you can see the deatil information and analysis of your riding activites. Note: App require mobile phone with Bluetooth 4.0 or above.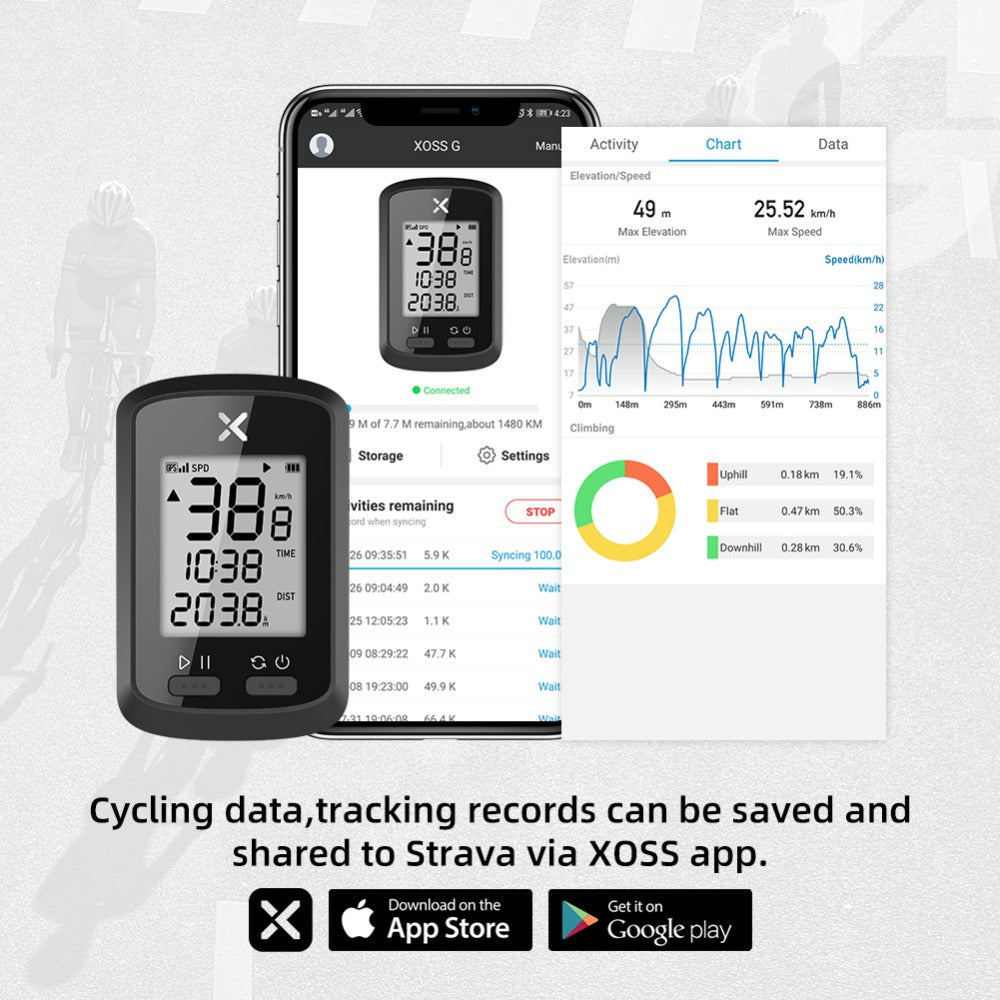 Sync to Strava
Connect your Strava account with XOSS app to sync activities. For more details refer to the user mannual.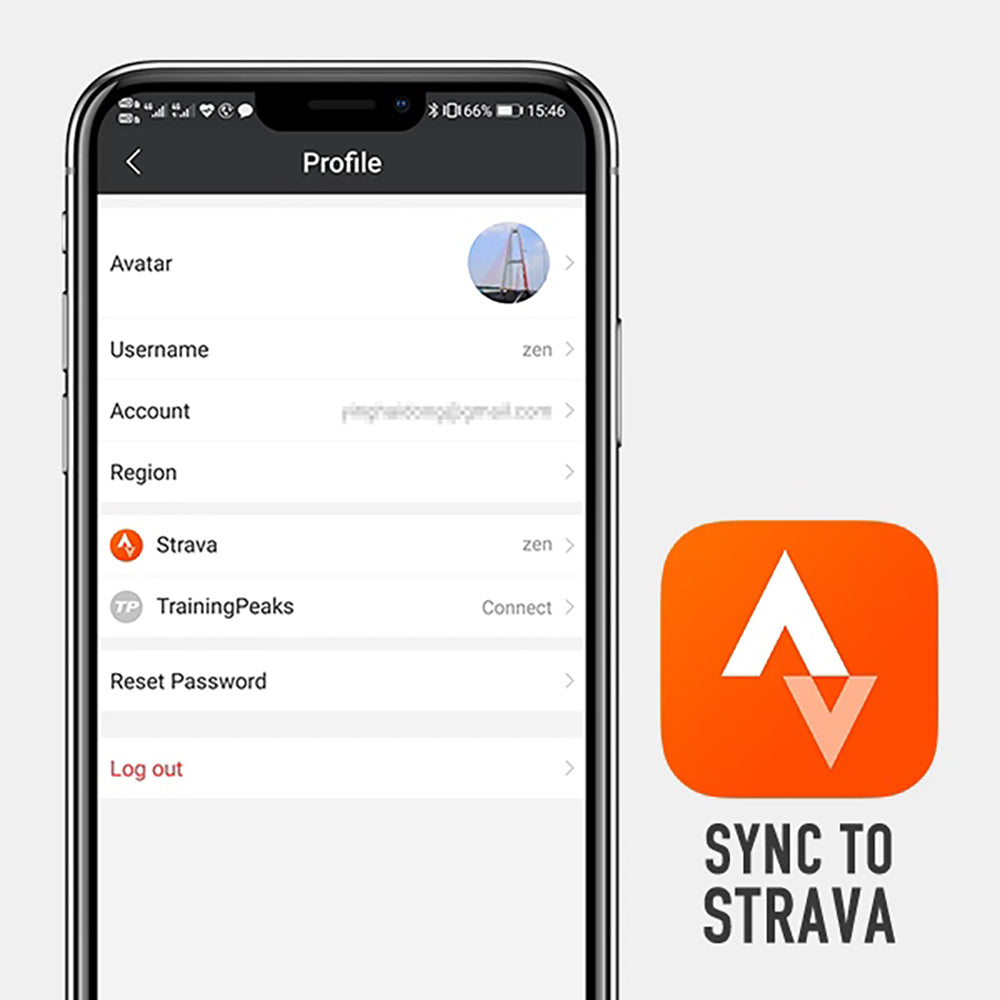 Millions of Users All over the World